Roland XLS: Stronger, safer and more secure than a standard Code XL trailer
Creating added value to Transport Companies is what Roland International has done for the last 57 years, making them Europe's leading manufacturer in (Printed) Side Curtains. Together with Ewals Cargo Care they have developed a unique (intermodal) side curtain solution for multi-purpose use. XLS, as they name their patented solution, is an upgrade based on a EN 12642 Code XL Trailer. Several leading companies in the transport industry (such as Ewals Cargo Care, Arcese, …) have standardized the XLS for their fleet (more than 4000 vehicles in total). This enables them to send each vehicle to any location as they are multifunctional – suitable for transporting any kind of cargo.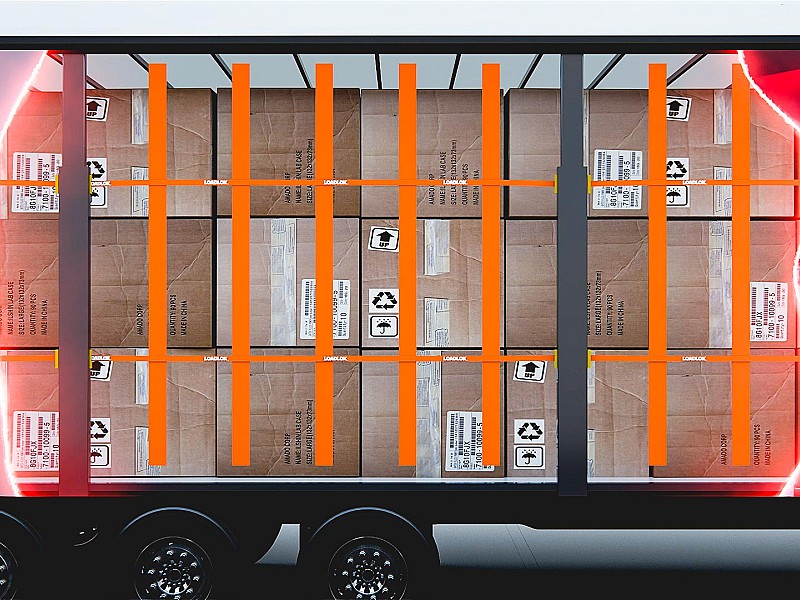 The superlative of DIN EN 12642 Code XL
The current XL certified trailer (EN 12642 XL) does not meet the requirements for specific industries where the cargo tends to bulge during transport by road, rail or short sea ferry. Roland's XLS solution has all features of a conventional side curtain and in addition, the unique Mega Huckepack XLS is a structurally stronger and safer trailer to transport cargo such as tires, bulk bags and other loose products. Also suitable for industries such as Automotive, High value goods, Beauty & Care products, Furniture and Air Freight, the XLS solution has great advantages in maximising payload - and reducing the risk of damages. For Part Loads a TÜV certified XLS SafetyNet can be used for load securing.
No loose components or horizontal planks
The curtain is fitted with integrated vertical aluminum planks and has become a vital part in the total vehicle construction, suitable for load securing. In fact, throughout the entire vehicle there are no loose components. This has several advantages:
It neutralises the risk of the driver not being able to load due to the lack of horizontal planks;
XL Certificate is always valid (no parts are missing);
No accidents can happen with the removal of planks from height;
Not having to remove and reinstall the horizontal planks will increase efficiency by 20-40 minutes per stop!
Making the return on investment a simple calculation.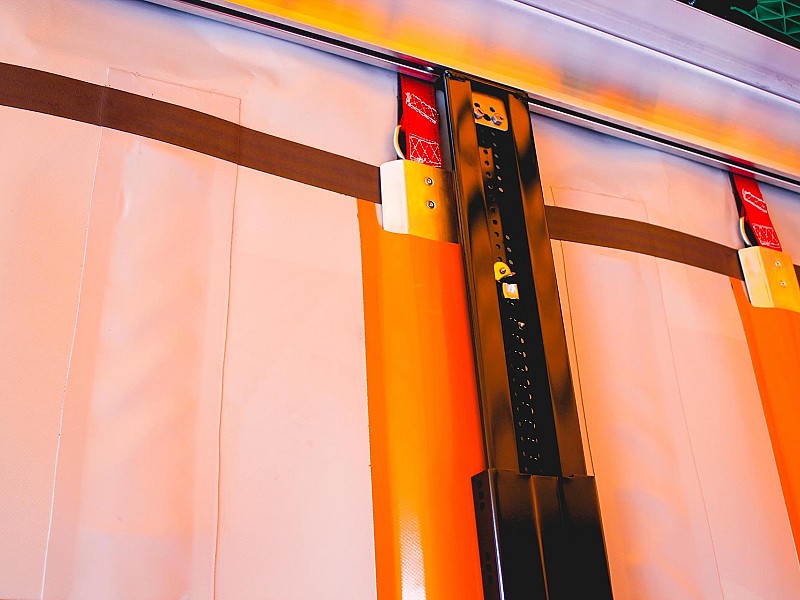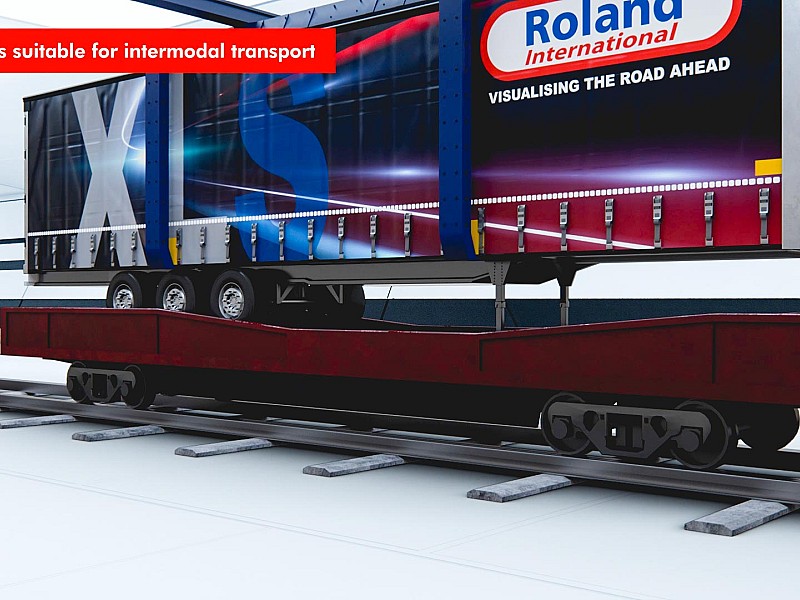 Certified by UIC for intermodal transport
Previously, trailers with only a small dent or bump in the tilt were usually rejected by rail operators. Those dents and bumps could be an early sign of a bulging load and thus a risk for rail traffic. Not all dents and bumps indicate loading issues. Goods might be secured perfectly while a ratchet of a strap pushes slightly against the tilt, making it noticeable from the outside. Such and similar cases unfortunately led to trailer rejection. Understandable – as rail operators are "rather safe than sorry" – but often unnecessary with dissatisfied customers as a result.
These practices now belong to the past! The UIC (International union of railway) has documented trailer constructions that are equipped for loads having the tendency to settle and bulge within the IRS (International Railway Solutions) framework. Such loads (like: tyres, bales of hay or straw, big bags of granules etc) can safely lean against the sides of the trailer. The curtain, which can be forced inwards before loading, ensures that the trailer will not exceed the legal allowed width - regardless of the type of cargo.
Sean Spelman (Product & Technology Cargo Control Company) says: "It's our mission to improve how the world moves cargo. The XLS solution, which we developed in close cooperation with Ewals Cargo Care, is our flagship product in terms of load securing with a side curtain. With the latest updates, we've been able to reduce weight more than 80kg. This results in lower system costs, more ergonomic handling, higher payload and thus increased efficiency to the end user. This ultimate solution has been tested and certified by German authorities TÜV and UCI." Sean continues: "We continuously invest in development of the XLS to maintain our number 1 position in the market. We're proud to be the recognised for our innovative Side Curtain solutions and outstanding durability under all conditions. Supplying our solutions throughout Europe from small to large end users."
Would you like to know more about XLS or other innovative Side Curtain solutions Roland has to offer? Go to Roland XLS or contact us.