This website has been translated with Deepl - the world's most accurate translator
If you require more from you side curtain then a standard solution can provide, we offer technical curtains. These curtains for either intermodal, load securing options or a combination of both offer a solution for specific requirements.
Efficient production
Optimized production process for a higher quality output
Knowledge
Profound in-house knowledge of protecting your cargo
Experience
More than 5 decades of experience
Select your technical side curtain solution
Select a solution that fits best to your vehicle and application
It's all in the details
The finishing of our products is considered to be the best in the industry. All curtains come as standard with finishing:
Reflection tape below and corners
3 Pillar reinforcements
Top and Bottom Corner Reinforcements
Top water barrier
Front and Rear keder (high frequency) welded
Pallet reinforcement until buckle line
As we've been doing so for over 5 decades.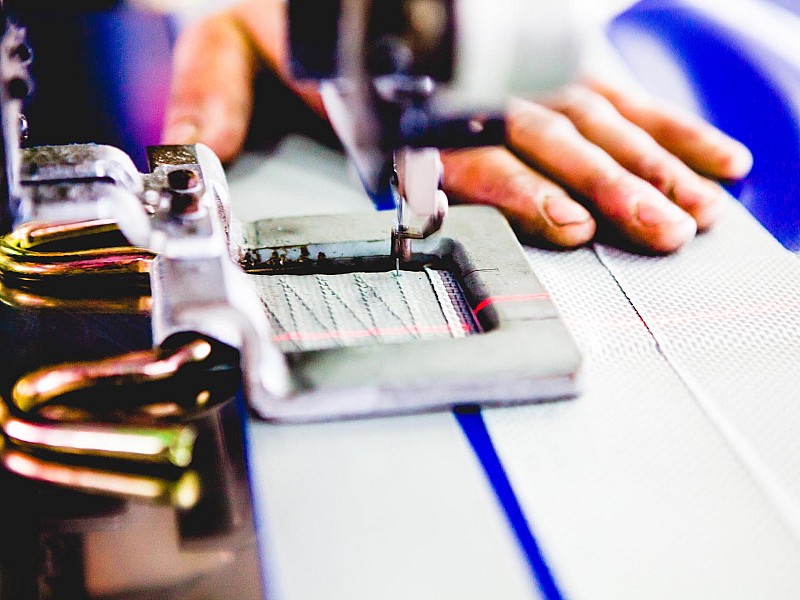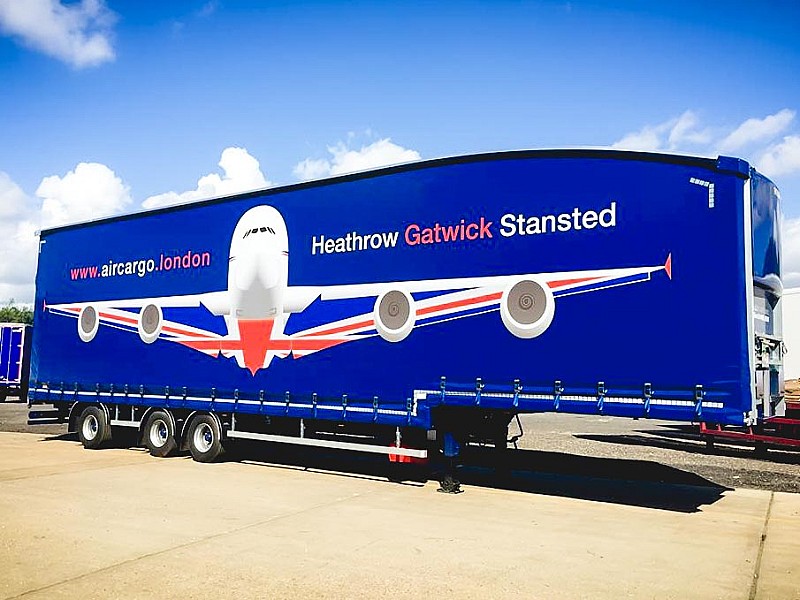 Custom made solutions
We have been around long enough to fully understand the needs and requirements of the transport industry. Side curtains must withstand rough handling, remain good in all weather conditions and need to be delivered quickly. With our knowledge and our customers input – we are able to design, develop and manufacture the best solution that fits the requirements.
We are helping customers to position the reinforcements (if required), how can we improve the usability of the side curtain and how can we prevent thieves to enter your trailer? In our extensive database we store all side curtain details – which makes a replacement after several years a simple exercise.
Whether you need a one-off side curtain or a full replacement of your fleet. We provide a one-stop service to our customers.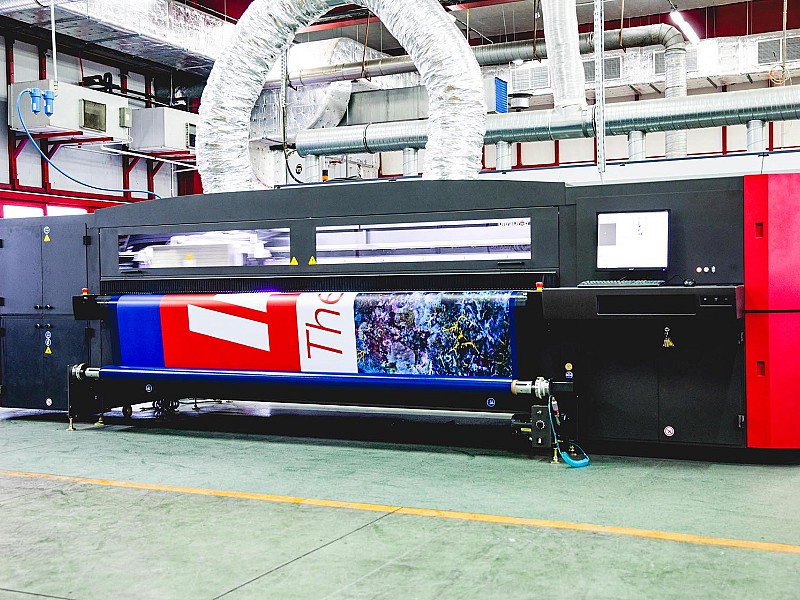 Innovative production technologies
In our Centre of Excellence in Kuny we house an expansive range of highly efficient welding equipment and high-tech printing technologies (including state-of-the-art digital UV printers). Our production processes have been optimized and mostly automated for a higher quality output for both standard as technical side curtains.
The facility also has in-house testing facilities for new products, materials, and components, ensuring all new developments comply with required regulations before releasing to the market.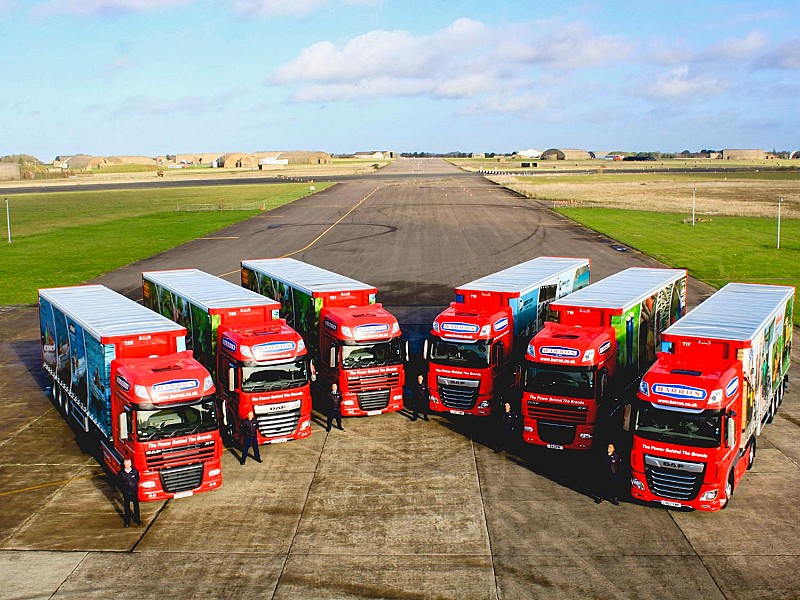 Products according to EN 12641-2 and Daimler
At Roland, we take pride in delivering high-quality and compliant solutions for your transportation needs. We provide our customers a full suite of side curtains and solutions for specific types of transport. Using only the highest quality of materials. Offering a wide range of rollers, buckles and PVC colors. Or additional features such as document pockets, handgrips or anti-theft.
Our side curtains are designed and manufactured to meet the stringent standards set by EN 12641-2 and Daimler. This norm specifies the minimum requirements for the strength and attachment of tarpaulins used as curtainsiders on intermodal loading units and commercial vehicles. By choosing Roland side curtains, you are ensuring that your transportation operations align with industry standards, providing not only convenience but also a commitment to safety and reliability.
Contact our side curtain specialists, they will help you to decide what side curtain fits best to your application.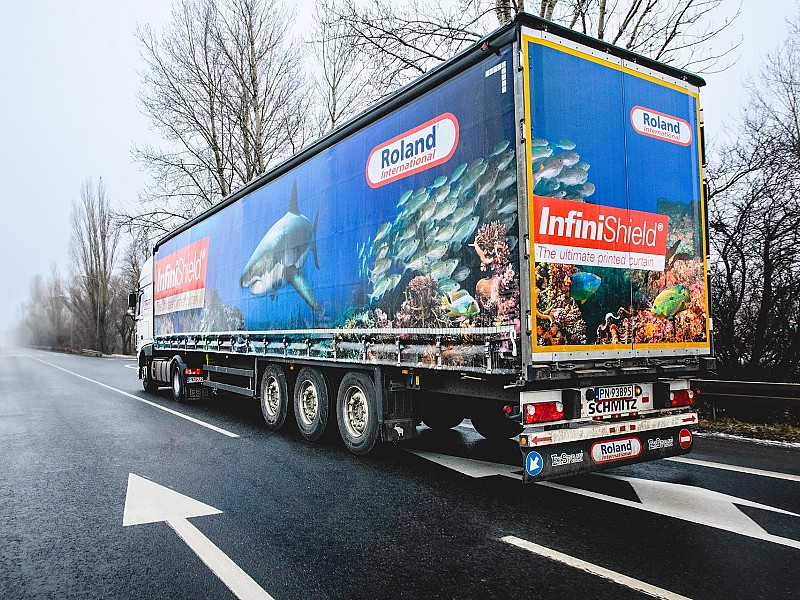 InfiniShield signwriting
InfiniShield is a Roland brand that brings together a full range of digital UV and Solvent printing technologies on PVC, with multiple protective coatings to provide the perfect printed side curtain solution for every trailer.
Combined with our thorough understanding of color, composition, typography and design principles we create breathtaking full color prints. Together with the coatings, these curtains are dirt-repellent, easy to clean and up to 5 years warranty.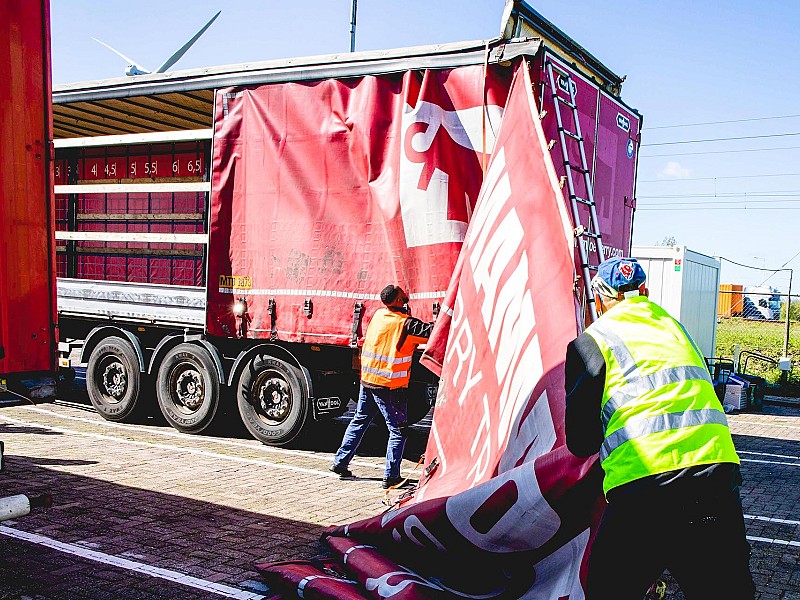 Care & Maintenance
It may happen that due to theft, storm or an accident your tarpaulin is damaged. Roland will help you quickly repair small damages. With our strong network in the region, we are able to help our customers out when needed. We strongly advice to not wait with any damages occurred to prevent it from ripping out.
To keep you side curtain in its best condition, curtainsider trailers should be cleaned using hot soapy water preferably with a hose and soft brush. The use of a high pressure water is NOT recommended as this can affect the lacquer coating on the PVC exposing the pores to the elements. This is especially important if you have invested in having your curtain sign written and clear coated.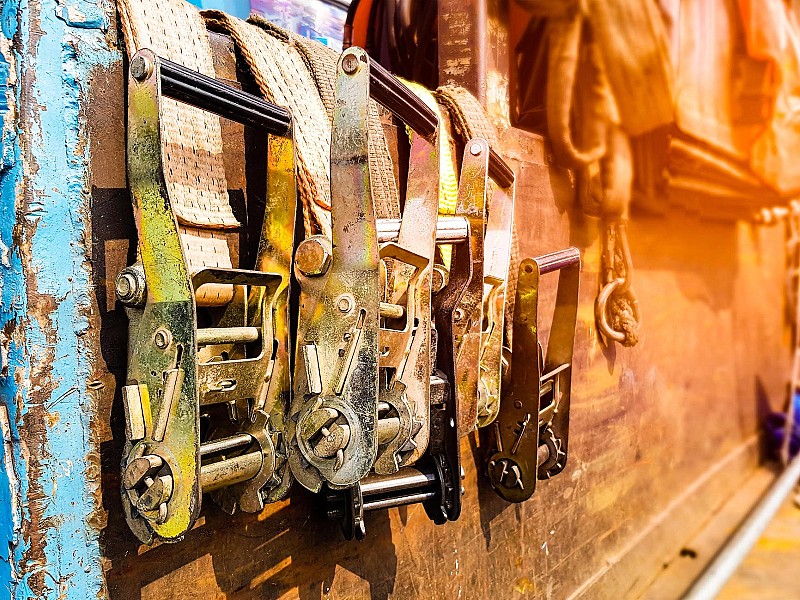 Load securing
LoadLok is also member of the Cargo Control Company (C3). LoadLok is the number 1 provider of smart cargo control solutions to the European transport industry. Therefor we are able to provide our customers the full range of load securing equipment for side curtain trailers. We join forces to create innovative solutions for specific challenges you may face.
We are more than happy to supply replacement equipment such as: cargo nets, cargo planks, lashing straps and 5110 rail.
Mega Huckepack XLS Roland
The latest innovation Mega Huckepack XLS, where 'XL' refers to the European standard code and 'S' stands for extra Strong, Safe and Secure.