At Roland International, we believe that progress means embracing innovative and sustainable solutions. As part of our mission 'improve how the world moves cargo' and our ongoing commitment to reduce the carbon footprint - we are currently in the testing phase of an exciting new initiative! We are examining the use of recycled PVC for our side curtains.

In this blog post, we'll share the story of our journey towards a more environmentally responsible approach and how it aligns with the Sustainable Development Goals by United Nations.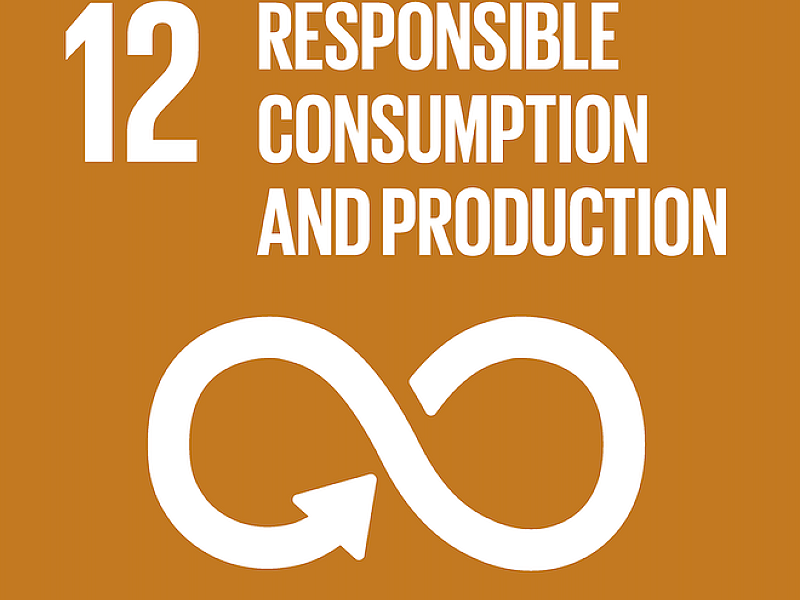 Why Recycled PVC Matters
Reducing our carbon footprint is more than just a catchphrase; it's a responsibility. The carbon footprint represents the amount of carbon dioxide released into the atmosphere due to our activities. By choosing recycled PVC, we're taking significant steps to minimize impact on the environment. This directly aligns with Sustainable Development Goal 12.
SDG 12: Responsible Consumption and Production
SDG 12 is all about promoting sustainable consumption and production patterns. By incorporating recycled PVC into our side curtains, we're actively contributing to the sustainable management and efficient use of natural resources. This not only reduces waste but also conserves valuable resources, leading to smarter waste management and recycling, which are central aspects of Goal 12. Our commitment to recycling also ripples into the achievement of other Sustainable Development Goals 9, 13, 14 and 15.
The Testing Process
To ensure the effectiveness and quality of recycled PVC for our side curtains, we are conducting both field and laboratory testing. Our dedicated team is examining how this new material with print behaves compared to the standard printed PVC side curtains that have been a part of our products for years. We have fitted these side curtains with a InfiniShield full color R5C print – the most advanced and sustainable UV printing technology. This has a super brilliance protective lacquer that has an optimal dirt shield and UV protection for 5+ years!
The testing process is thorough and transparent, as we strive to provide our customers with the most reliable and sustainable solutions. Stay tuned for more updates as we continue testing recycled PVC for side curtains.