Roland has always been the pioneer in printing. Back in 1970 (!), Roland was the first company in the industry to PRINT on side curtains. Over the years we have revolutionized the transport industry when it comes to applying signwriting on curtains. With our in-house laboratory and continuously investment in development of (digital) printing technologies, we have gained a deeper understanding of adhesion, color fading, color gradients and more. If you are looking for a digital or off-set printing technology, we have a full suite of printers and technologies available. Based on the requirements of the customer we're able to provide the ultimate printed curtain, from single sets to entire fleets, with outstanding durability under all conditions.
And marketeers: Imagine what kind of exposure you can get from a 13,6m driving on (international) roads… Multiply that with the total number of your fleet for X years! This is a million viewers business. The ROI on this PPM is unrivalled!
One-stop-service
From design to delivery
Printing technologies
Full range of printing technologies: Digital UV, Digital Solvent and Screen
Warranty
Up to 5 years warranty on signwriting
One-stop-service
Select a topic of your interest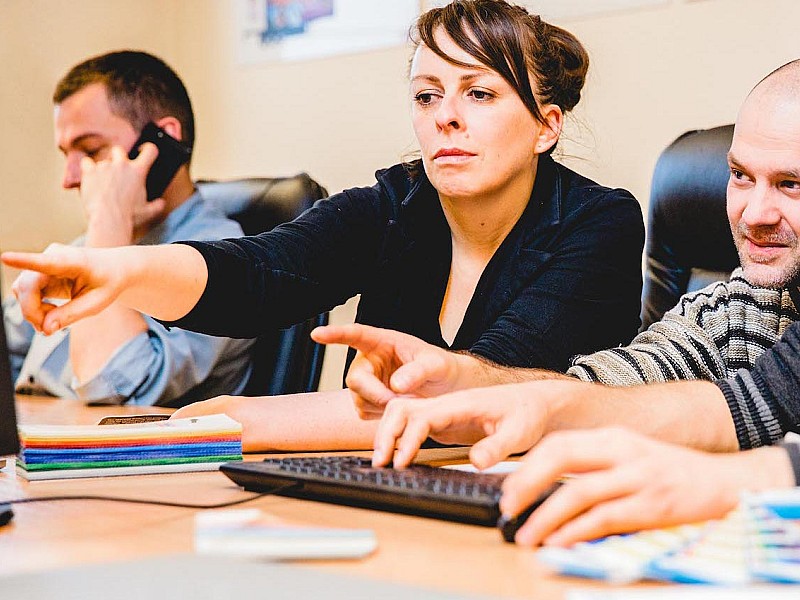 From design to finished product
We are more than happy to provide you a one-stop-service. We can help you creating a unique design, print it on any type of PVC color and supply it directly where you need it. From a single set up to replacements for entire fleets.
Roland Laboratory
We understand that life on the road can be harsh. High and low temperatures, loading and unloading: Every day our customers transport their cargo throughout Europe. Curtains have to resist all the elements of nature and heavy usage every single day.
In our laboratory with a full quite of equipment, we simulate these influences and do intensive testing of our products to take quality to the next level and to build curtains that last longer. The following tests are carried out continuously, to further improve the quality of our products:
Bending / Scratching tests
Aging / UV / Weather tests
Adhesion tests
Dirt resistance tests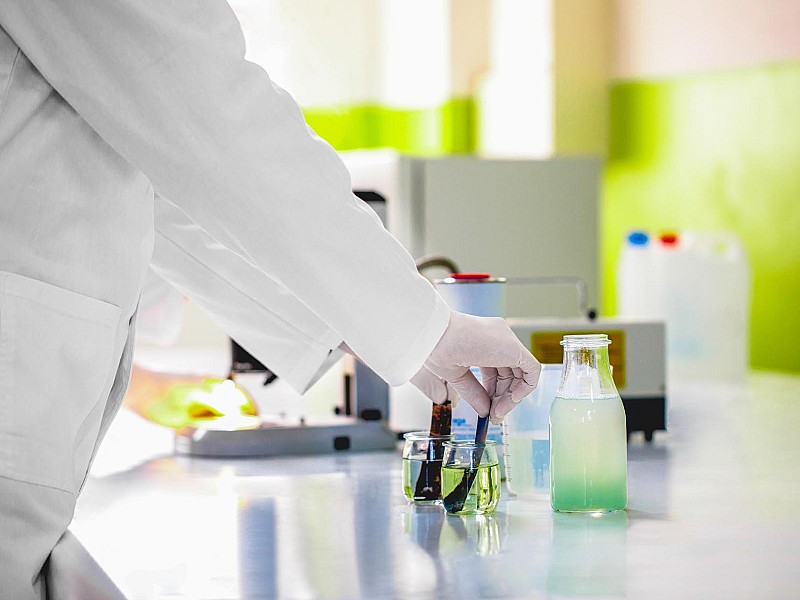 InfiniShield - Qualities in finish
To make sure the side curtains make the same impress over the years to follow as when they were new, our InfiniShield comes in 3 different products. We offer different qualities in finishing to provide a solution for any needs. And we guarantee for the impression!
INFINISHIELD® R2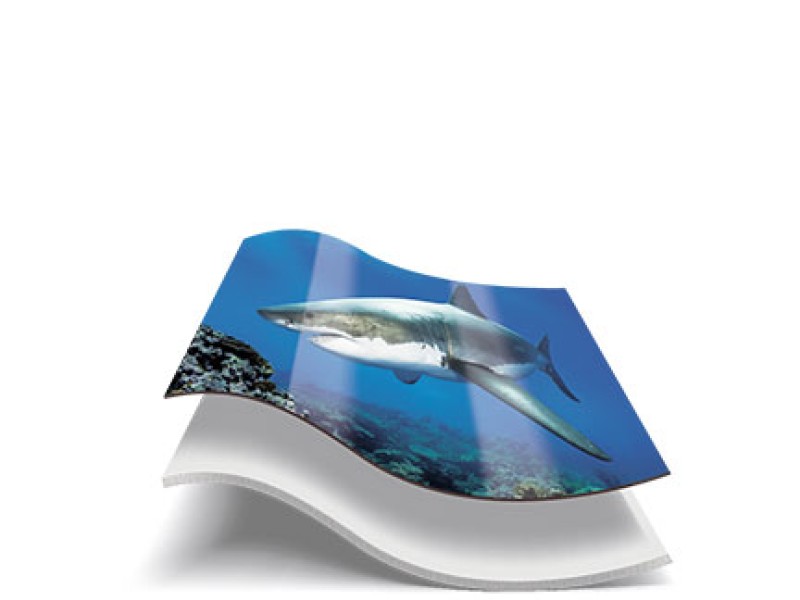 UV-resistant for 2 years
–
Standard dirt shield
Standard fading resistance
INFINISHIELD® R3C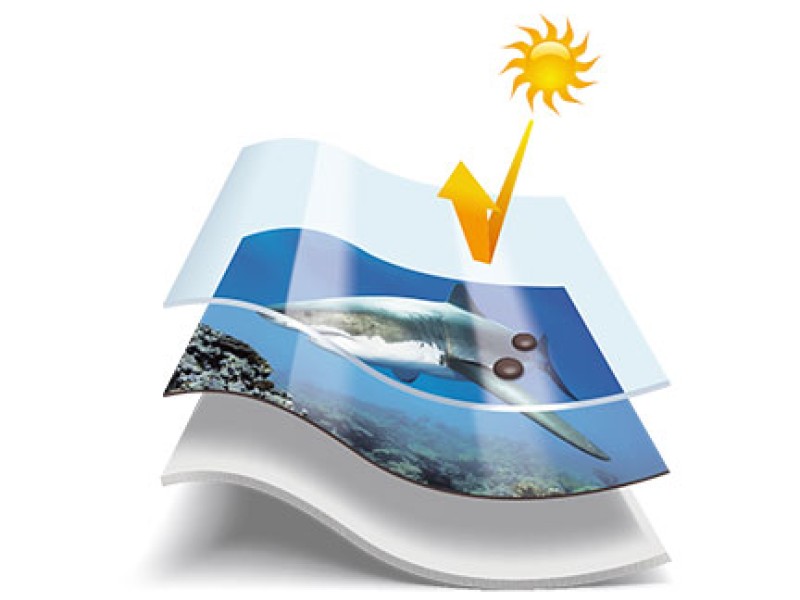 UV-resistant for 3 years
High-gloss protective lacquer
Improved dirt shield
Enhanced fading resistance
INFINISHIELD® R5C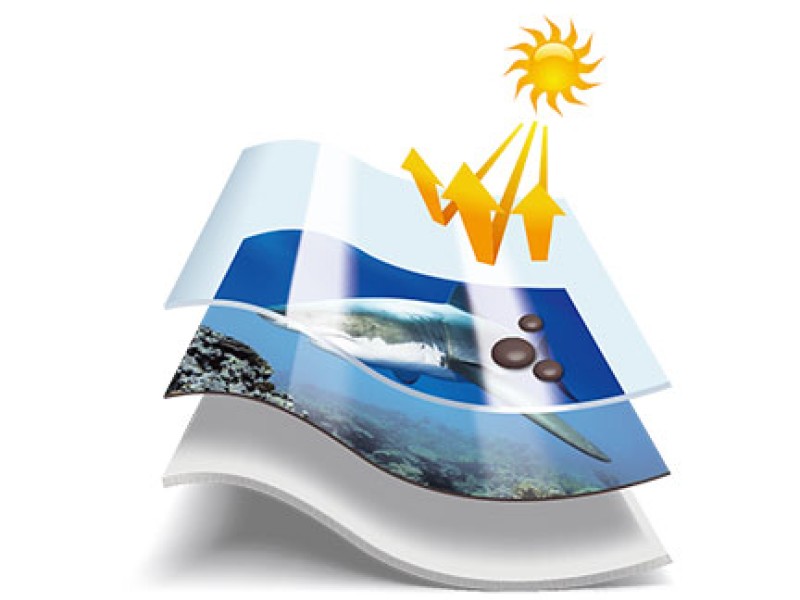 UV-resistant for 5+ years
Super brilliance protective lacquer
Optimal dirt shield
Excellent fading resistance
InfiniShield - The ultimate printed curtain
As a leading global manufacturer in the transport sector, Roland knows life on the road can be tough. That is why we have created a product that changes everything. A product combining cutting-edge digital printing technology and superior durability, under all conditions. We proudly present InfiniShield®.